My dad woke me up this morning and told me he found a trail while he was running this morning. So I decided to give it a try ... Besides the fact that I couldn't find where I came in and had to cut through a random backyard to get to the road while praying there wasn't some killer dog waiting to attack me in the yard, I came across this sign: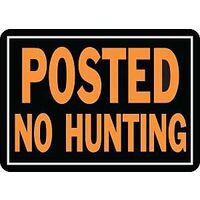 I am absolutely positive it would be a terrible idea to go hunting in the acre-wide strip of forest behind the houses here. Turns out that's totes allowed here in Texas ...
Besides that, exploring this morning was cool =] I hope you're all having an equally fun Christmas Eve so far!